Restaurants, Bars + Events
Innovative Experiences
At CoralTree, we strive to create restaurant experiences that are relevant and reflective of the local culture. We never settle for a cookie-cutter approach, instead we focus on what's fresh and authentic to the destination. We not only create destinations for hotel guests, but for locals and travelers alike. Our team works closely with local property marketers to ensure every restaurant is well supported with programming, planning and public relations. Our goal is to create animated spaces that foster conversation, entertainment and a sense of connection. Whether you're a regular or a first-time guest, CoralTree promises to deliver an unforgettable culinary experience.
Restaurant, Bars + Events Affinity Team
The Affinity Team, led by Nathaniel Brethold, Andrew Wilson, and Vincent Brunetti, is committed to staying ahead of the hospitality industry. Our team is dedicated to bringing forward-looking ideas, effective processes, and the latest trends to our customers. Keeping up with the changing industry and customer needs allows us to ensure that our customers always receive the best experience possible.
Nathaniel Brethold, Director of Restaurants, Bars + Events
CoralTree Hospitality
Andrew Wilson, Chair
Vincent Brunetti, Chair
Nathaniel Berthold
Director of Restaurants, Bars, and Events, emphasizes the significance of being exceptionally edgy and relevant within our restaurant, bar, and events concepts. Instead of perceiving ourselves solely as restaurants within hotels, we should strive to establish standalone destinations that captivate both the local community and hotel guests. Our aim is to create enticing experiences that attract local patrons while becoming a must-visit destination for hotel guests.
See Us in Action
Our winning formula rests not in a single style or experience, but rather in making the very most of a place and its space. For us, dining and events is just one more form of storytelling, embracing our locales and inviting guests to live within it, to taste and savor it, and to leave transformed. Be it a winter festival amongst the snowy pines of Central Oregon, a salt-soaked nature hike along the Palos Verdes Peninsula, or Michelin-award winning cuisine in Florida, CoralTree Hospitality creates signature moments for properties to take their brands to new heights.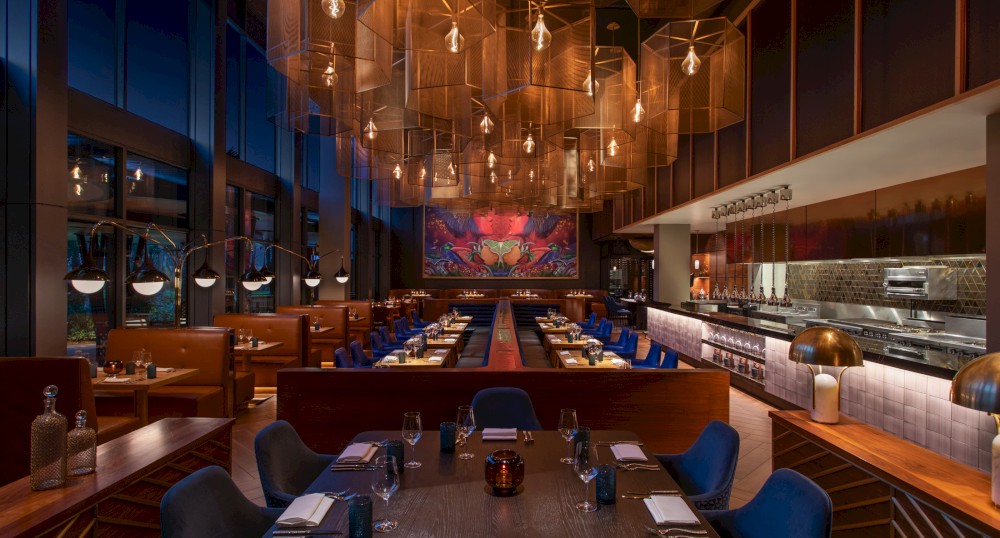 BACÁN at Lake Nova Wave Hotel – Michelin Recommendation
Drawing from the flavors and techniques of Central and South American cooking, BACÁN is a fine dining establishment with an inviting atmosphere. Under the leadership of Chef Guillaume Robin, the restaurant has developed a menu that earned a Michelin recommendation shortly after its opening, demonstrating the quality of ingredients and techniques, and the chef's creative expression through his cuisine. Signature dishes such as the Whole Truffle Chicken Two Ways, which is brined, cooked in truffle butter, and then roasted and fried, and the BACÁN Burger, made with wagyu beef, triple crème brie, tomato and habanero jam, yuca and foie gras, have been hailed as "the stuff of burger fantasy" by the Orlando Sentinel.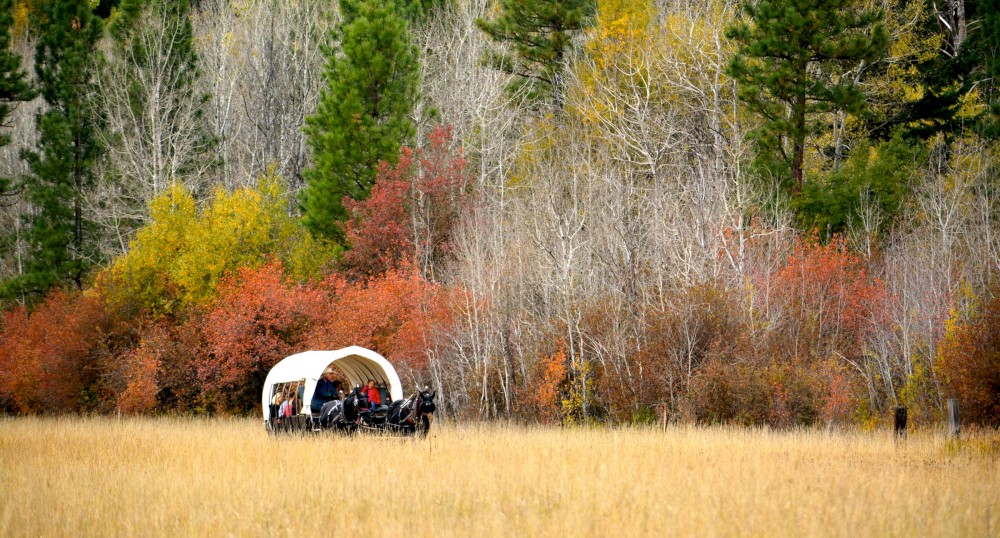 Celebrating a Bounty of Events Year 'Round—Suncadia Resort
What better place to celebrate with friends, families, and coworkers than Suncadia Resort's outdoor paradise located in the heart of the Cascade Mountains? Suncadia draws on its natural surroundings to host a robust and rambunctious calendar of seasonal events produced in partnership with the resort and local community. Our resort teams are trained in the art (and science!) of fun – from Easter Egg-stravaganzas, 4th of July Celebrations, Winterfest, Seasonal Parties, and a Harvest Festival located on the original property of a working dairy farm.
Held each October on the historic Nelson Farm located on property, Suncadia Resort honors its rich mountain heritage during the Annual Harvest Festival, two weekends of seasonal events and activities to celebrate the arrival of fall. The entire community is welcome to come out and enjoy axe throwing, archery, face painting, harvest crafts, henna tattoos, Food trucks, local farmers' market, monster jeep rides, and explore the hay maze and pumpkin patch. There's a photo-op around every corner, including live music and live dancing, and friendly staff ready to hold the camera and say "smile."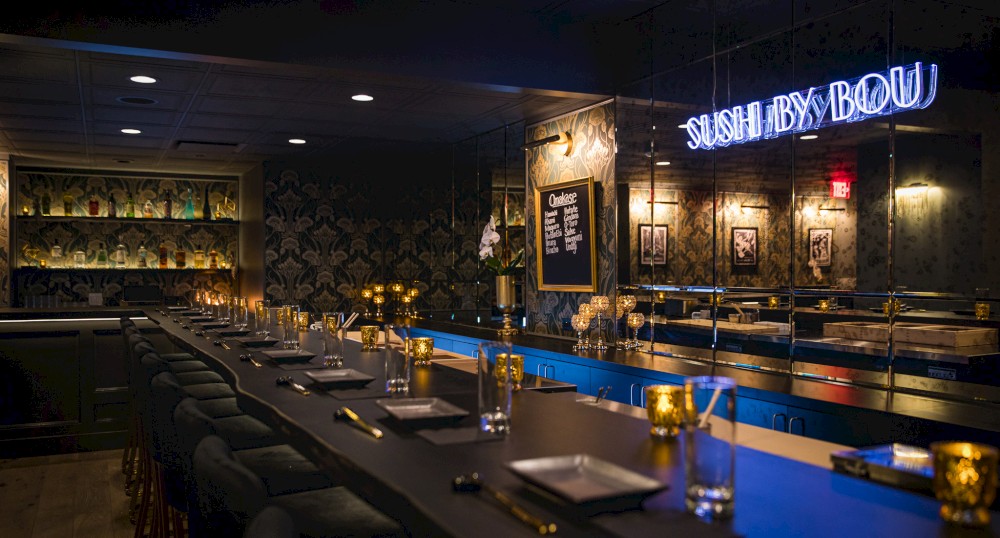 Sushi By Bou Gold Coast – Claridge House
The Japanese practice of Omakase is a highly-esteemed dining experience, with the name meaning "I leave it up to you". Sushi By Bou Gold Coast in the Claridge Hotel in Chicago offers an unparalleled mix of traditional menu items and a classic 1920s setting. The sushi, sashimi, and other dishes are prepared with the freshest fish and seasonal seafood, and the overall atmosphere is enhanced with gold detailing, crystal chandeliers, and elegant trimmings. Guests can trust the chefs to deliver an artistically crafted meal, leaving themselves in the care of the master sushi chefs.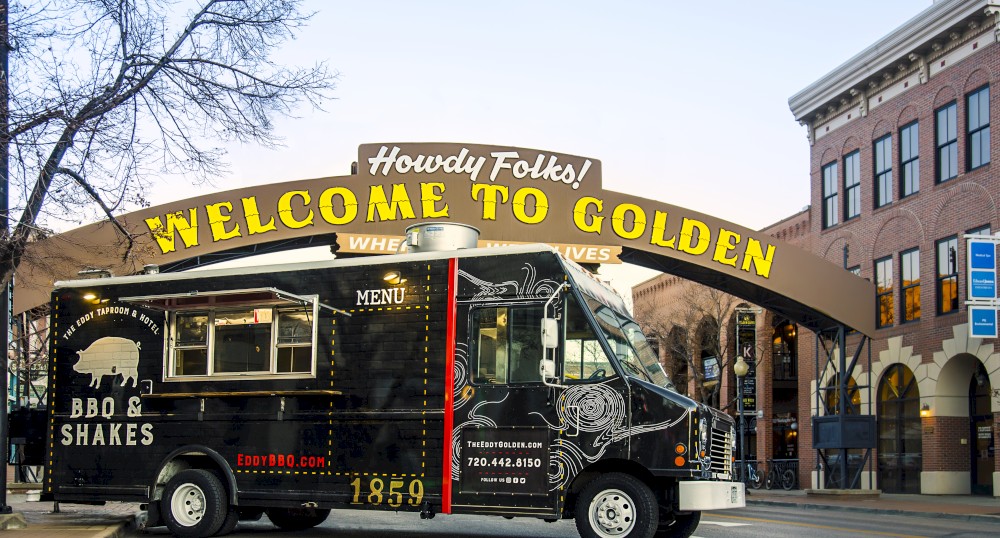 The Eddy Taproom & Hotel Mountain Highs
The innovative mind of a passionate chef combined with an idea that goes against the norm. That is how Ben Shapiro, a veteran of Denver restaurants and executive chef of The Eddy Taproom & Hotel, managed to create a great barbeque served directly onsite - all while staying within the four walls and four wheels of a standard food truck. Truck Eddy, the Eddy Hotel & Taproom's restaurant-on-the-go, offers a diverse, enjoyable, and most importantly, tasty menu of food choices that are gaining a loyal following beyond the hotel grounds.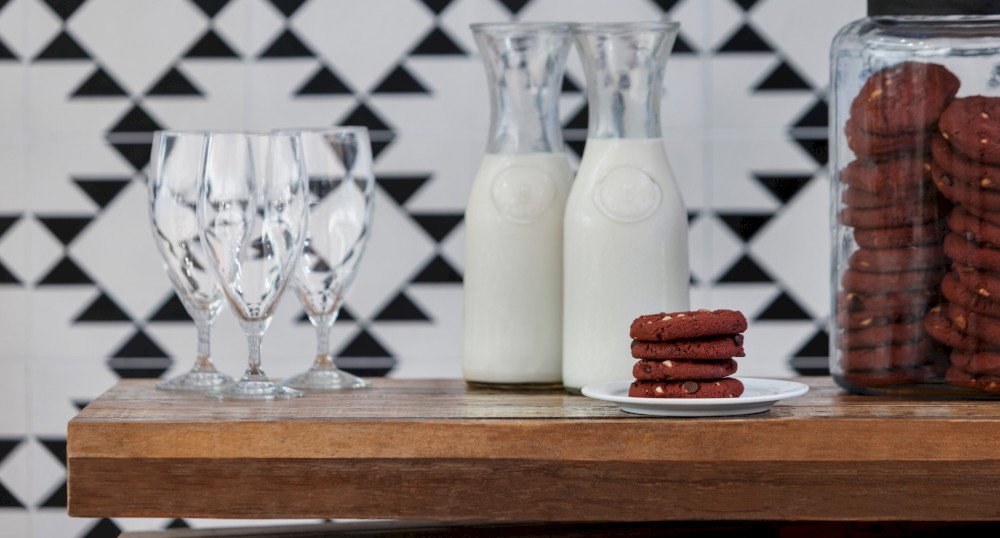 Magnolia Hotels Cookies and Milk
At the Magnolia Hotel properties, a bedtime cookie and milk offering has become a treasured nightly tradition and a key factor in securing guest loyalty. Every evening at 8pm, freshly-baked cookies are available in the lobby, signifying it is time to relax and enjoy the comforting flavor of a chocolate chip cookie. Several properties add to this experience with a selection of seasonal treats and increased beverage options, creating a home-like atmosphere for travelers during the holidays. Such gestures of kindness and comfort are a hallmark of CoralTree Hospitality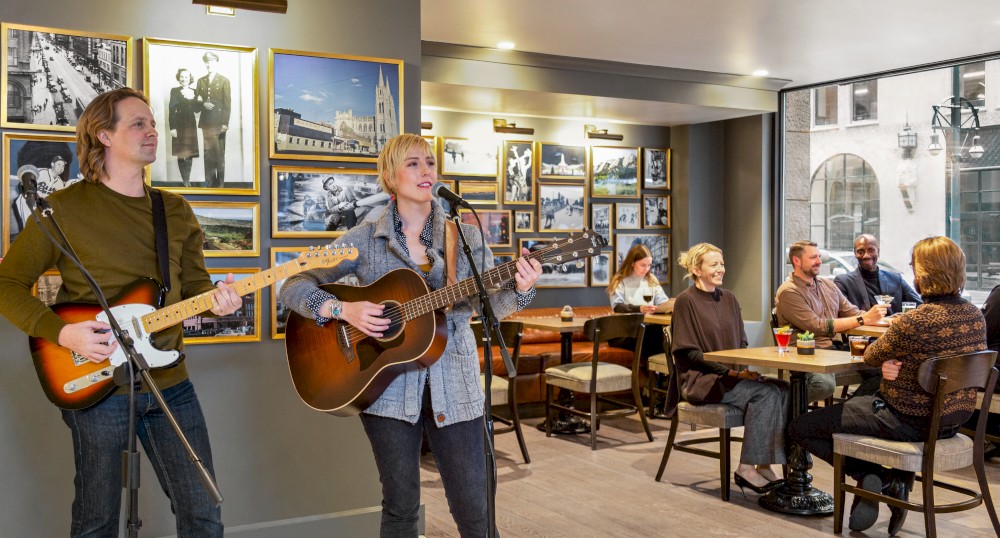 Music at a Magnolia – Magnolia Hotel Denver
If you are going to achieve something bigger, strive to make it even better. This is the attitude that the team at the Magnolia Hotel Denver instilled when they launched their ambitious plan to bring guests of Harry's, the classic restaurant and after-work hangout of Denver's "Wall Street of the West", new and innovative experiences. One of the most effective ways to show off the new happy hour menu was to accompany it with live music from a variety of local musicians, creating a vibrant atmosphere to the popular nightspot. From just a couple of nights a week, it has become a frequent weeknight event, drawing in guests and local influencers who are eager to share about one of the city's newest hotspots. At Harry's, it's not just another average happy hour. Likewise, CoralTree does not treat your property as just any other destination on our portfolio.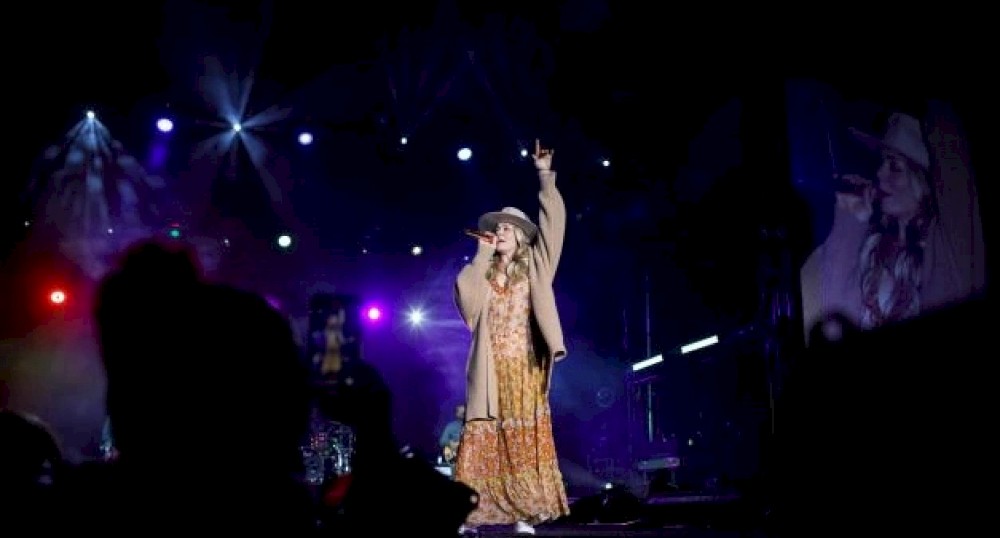 Hilton Grand Vacations Tournament of Champions – Lake Nona Wave Hotel
The highly anticipated HGV Tournament of Champions is legendary for its world-class experiences that extend beyond the course. Each January, Lake Nona Wave Hotel partners with Hilton Grand Vacations and Lake Nona Golf and Country Club for four action-packed days of golf at a 10-day hotel takeover hosting exclusive tournament events, media, and the attention of golf enthusiasts across the globe. The Hilton Grand Vacations Tournament of Champions brings together some of the world's top professional women golfers to play alongside a roster of world-class sports and entertainment celebrities and an exacting demand for the highest quality concierge services. This VIP event is our opportunity to showcase why CoralTree's highly trained team members continuously deliver best-in-class guest experiences.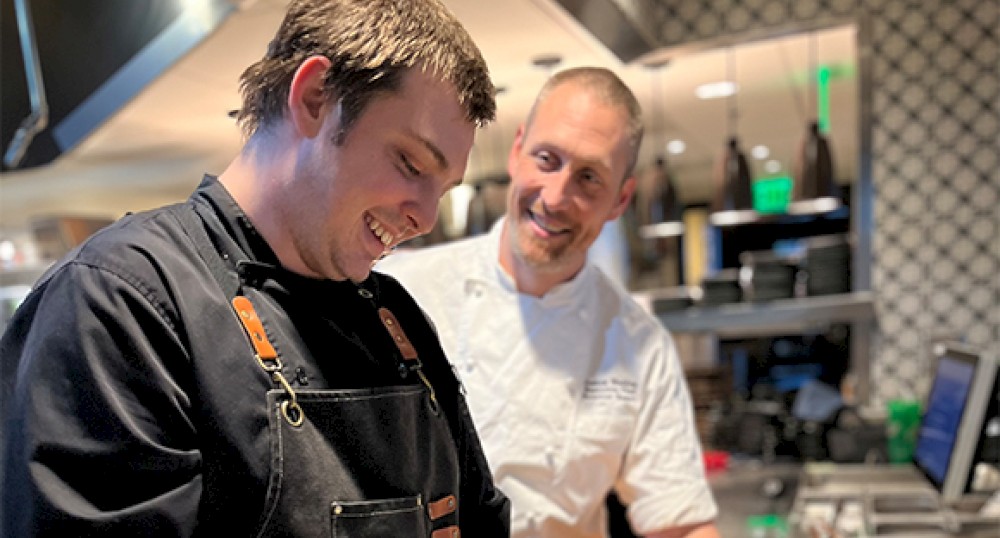 Sunriver Culinary Program
The concept of finding a job that one loves and will never feel like work is at the core of CoralTree's Sunriver Resort's philosophy. To help employees build a career around their passions, the property created a solution to finding the right people to join their culinary team, especially those interested in a career in the industry. The American Culinary Federation (ACF)-certified chef apprentice program is designed to help train and produce highly-skilled professionals who can stay in the restaurant industry and continue to progress with the resort. Executive Chef Joshua Hedrick is responsible for leading the program, ensuring that all students are full-time, year-round associates with access to the same benefits of regular employees. This includes a competitive starting wage, yearly increases and promotions built into the education. Students have the opportunity to learn the trade while working like regular resort employees, spending their week in the kitchen.