Wellness & Spa Operations
At CoralTree, we strive to craft a distinctive guest experience which has a genuine connection to the location. We gain insight into the history, customs and local links associated with the property in order to establish a distinctive atmosphere. Technology and carefully chosen small batch and boutique luxury brands collaborate to generate a wide selection of services tailored to meet guests' preferences.
Head of Wellness and Spa Operations, Maggy Dunphy, manages our spa operations and also heads the Wellbeing Affinity team, who search for cutting-edge initiatives which have a positive effect on guests, team members and the surrounding community. Additionally, we emphasize the importance of sustainability and leading practices, so as to promote a healthy world.
Our ambition is to provide guests with "outstanding service" in an environment that evokes a sense of serenity, visual placidity, fragrant aromas, and restorative modalities to create a transformative experience. It is this unique journey and superb service that differentiates us from other companies.
Today, wellness is no longer just about the physical. It is a comprehensive approach to health and well-being that takes into account physical, mental, emotional, and spiritual health. This shift towards wellness and self-care has resulted in a range of new services and products, such as yoga classes, massage therapy, mindfulness workshops, health coaching, and much more.
Mental Health Wellness
We are more conscious than ever before of the importance of investing in and nurturing our mental health.
Body Immunity
Our understanding of body immunity has also deepened, encouraging us to make lifestyle changes to support our overall wellbeing.

Alternative Therapies
From sound baths and crystal healing to energy work, alternative therapies are gaining popularity as invaluable tools for self-care and stress relief.

Sleep/Relaxation
People are now gaining a greater appreciation of the importance of quality rest, from meditating and practicing relaxation exercises to pursuing therapeutic healing techniques.

Nutrition
Individuals are becoming more aware of the impact nutrition can have on their overall health, from consulting nutritionists to identify allergies that can cause inflammation to exploring vitamin and mineral supplementation.

Wellness Spas - Location and Design
Spas are now offering more social experiences for guests, with a focus on both indoor and outdoor activities, as well as the traditional tranquil private room settings.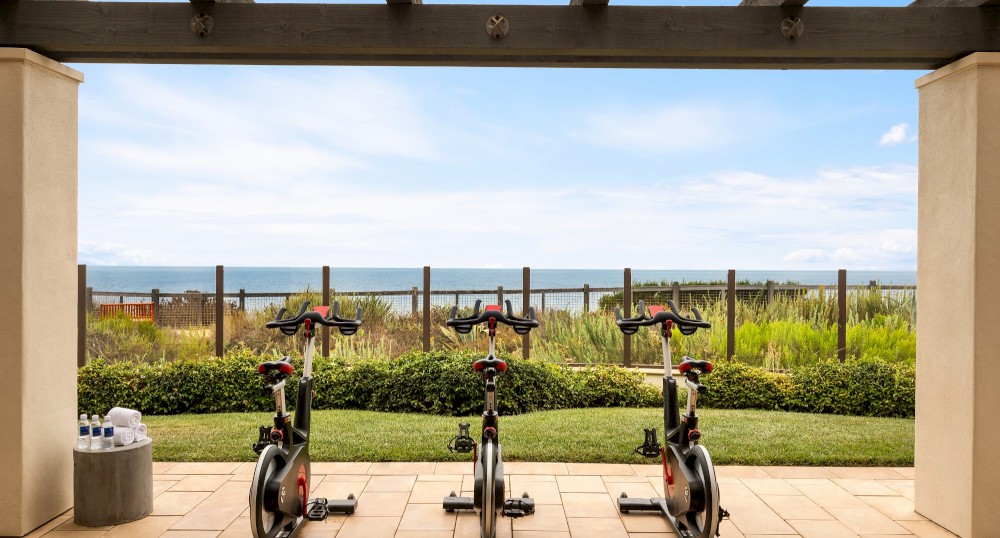 The Spa at Terranea
At the edge of the Pacific Ocean and the Palos Verdes coastline, The Spa at Terranea embraces the natural beauty and energy of its Southern California oceanfront setting. Designed to promote wellness and restorative therapy, this serene oasis spans 50,000 square feet of indoor and outdoor oceanfront relaxation areas. Featuring 25 treatment rooms, the award-winning spa takes a unique approach to wellness by paying particular attention to the timing of your visit, recommending treatments according to nature and the Circadian Rhythm. A state-of-the-art fitness and wellness center, boutique, and a full-service salon are built to restore, realign, and nourish. In addition, this Los Angeles wellness destination offers three luxurious VIP suites, separate indoor and outdoor spa lounges complete with saunas, steam rooms, whirlpools, cold plunges, and fire pits.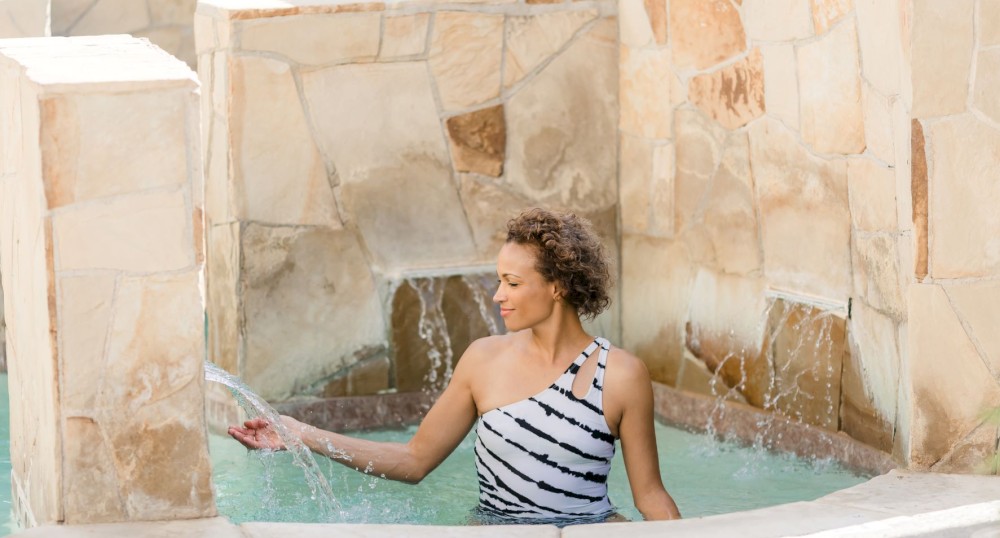 The WELL® Spa at Miramonte
Feel ignited inside and out with an invigorating treatment at the award-winning The WELL® Spa. Using methods and rituals inspired by the healing powers of the surrounding desert and beautiful views of the Santa Rosa mountains, expert staff will gently lull you into a state of bliss. Whether you book a massage, skin care treatment or full-body rejuvenation treatment, you're bound to come face-to-face with your best self in one of the nine relaxing indoor treatment rooms. But the transformation doesn't end here. The WELL® Spa also features many opportunities that'll get you in touch with your inner glow, including eucalyptus-infused steam rooms, indoor and outdoor relaxation spaces, and hot and cold soaking pools. Your sensory awakening is waiting.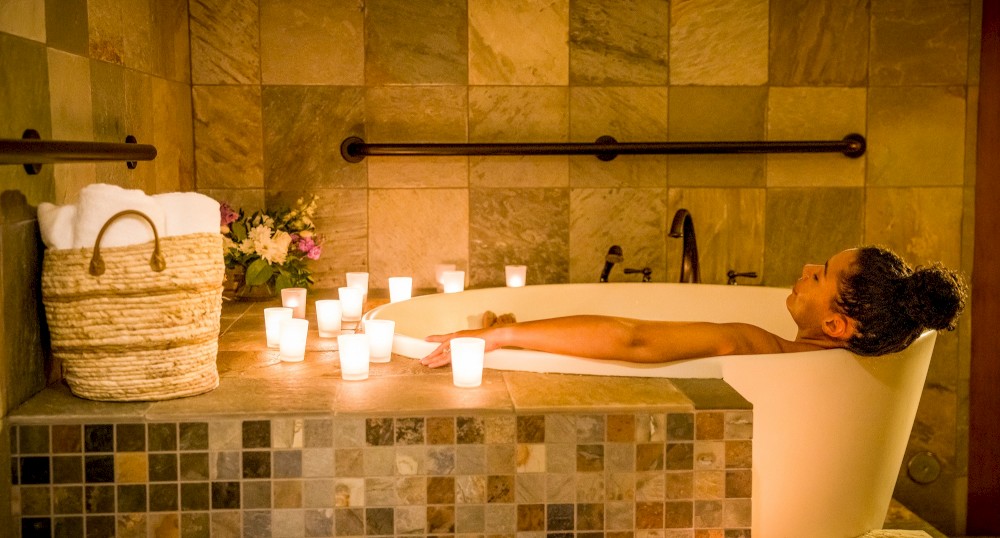 Sage Springs at Sunriver
Sage Springs Club & Spa encapsulates the spirit of the Oregon high desert with its warm ambiance, signature services and indigenous products. The full-service spa is a private escape dedicated to your health, fitness and complete well-being.
Sage Springs reprocess water used in our services to water our gorgeous Woodlands Golf Course. Each product and partnership is mindfully chosen to ensure the best results for our Sunriver, Oregon spa guests with minimal impact on our planet.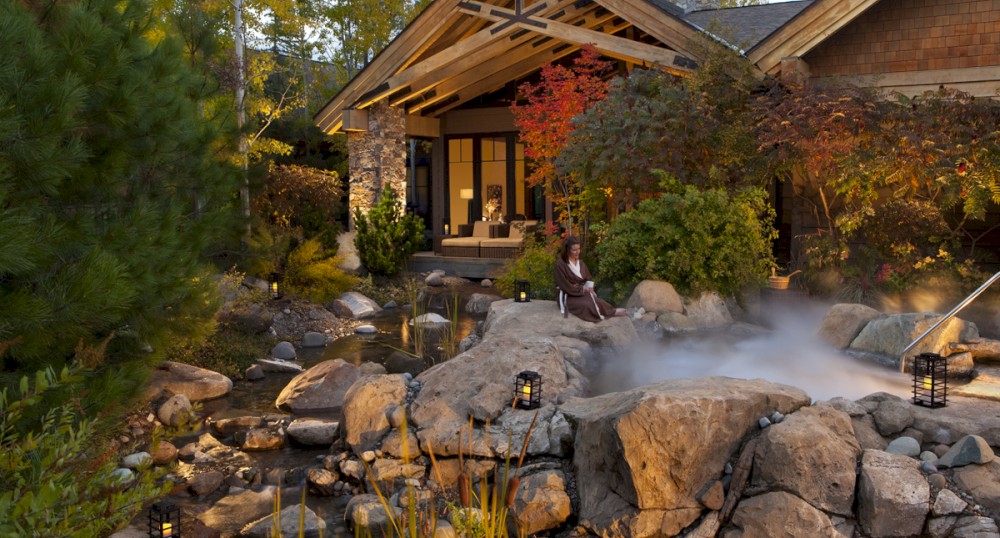 Glade Springs Spa at Suncadia
Glade Spring Spa at Suncadia draws its inspiration from nature, merging outdoor sanctuaries of warm pools and flowing creeks with rooms that bring the surrounding gardens and glades, forest and mountain views inside. Our world-class, full-service Washington State spa retreat, located 80 scenic miles from Seattle, Washington, boasts a majest